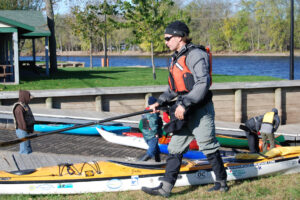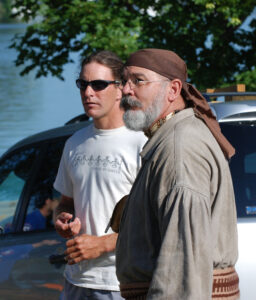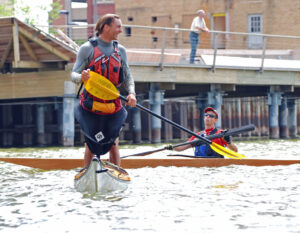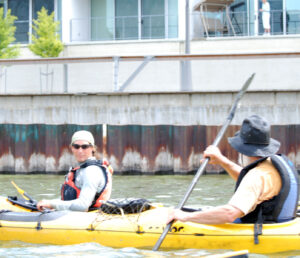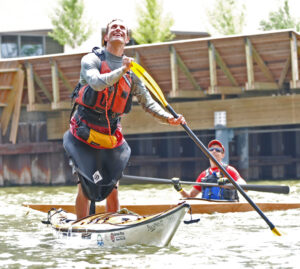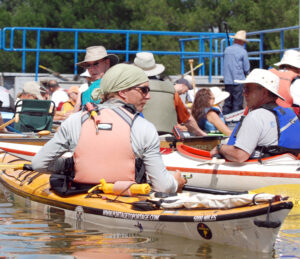 Wisconsin's paddling community lost an accomplished, charismatic and kind advocate for the sport with the way-too-early cancer death on Dec. 19 of Jake Stachovac (pronounced Sta-hov-iak). He was 46.
Jake came into the lives of many club members in 2010 as he was completing the Great Circle Tour — paddling from Portage, down the Wisconsin and Mississippi rivers, out into the Gulf of Mexico, around the Florida Keys, up the Atlantic inland passage, through the Erie Canal and Hudson River, through Lake Erie, Lake Huron and Lake Michigan, up the Fox River and back to Portage. It was a trip of 5,740 miles in his 17-foot Kevlar Seda kayak.
In addition to being an adventurer, Jake had been a carpenter, paddle guide and popular tech ed teacher at Wausau East High School, where he had graduated in 1993.
Jake was one of those people who downplay their own accomplishments and instill a feeling of importance in the people they speak with. To talk with Jake was to have his full attention.
Jake described his trip as the 2011 Charlotte Bates Fenlon Memorial speaker at Mosquito Hill Nature Center in New London, telling how his boat and gear were stolen in Missouri and returned four days later when word of his quest got out into the community. Mostly, he talked about the many kindnesses extended to him throughout the circle route. He led a trip on the Wolf River out of New London the next day.
The Circle Route trip led Jake to conclude, "We are all linked by water." If that thought eliminates even the least bit of division and contentiousness in our world today, it would be the best possible way to honor Jake. 
See details of a celebration of Jake's life planned Jan. 9 in Wausau. The family requests donations to Chicago Adventure Therapy or a scholarship endowment at Wausau East.