Changes to NEWP Membership
Looking to the future, to help make sure our club remains not only viable but dynamic, we've made some updates to our website and membership in general.
We've added online processing for membership as well as payment. You can now join/renew your membership conveniently through this membership page and utilize PayPal, Venmo or even your credit or debit card rather than printing out forms and sending in a paper check.
Annual dues have increased to $20 effective 5/1/2022. A single membership covers all family members, the same as before. The ACA no longer has family memberships, but NEWP still does.
Starting in 2022, we'll all have the same NEWP renewal date of December 1. Memberships will be active until November 30 of the following year.  (Your ACA membership date does not change.)
See the FAQ for more details.
Please note, we must receive an "ACA Waiver" for each member, along with the "NEWP Membership Registration Form".
Join/Renew via Paper Forms
What are the BENEFITS of club membership?
Participate in NEWP member-only paddles
Discounted fee to participate in NEWP public paddles
Hang out with like-minded individuals
Access to open pool sessions with use of club boats and gear
Discount on American Whitewater annual membership
Discount on NEWP apparel
15% discount at merchandise purchases from Outdoorplay.com (Coupon code PADDLE15)
Opportunity to participate in CPR/ First Aid update classes
Reimbursement for ACA instructor certification in return for instructor participation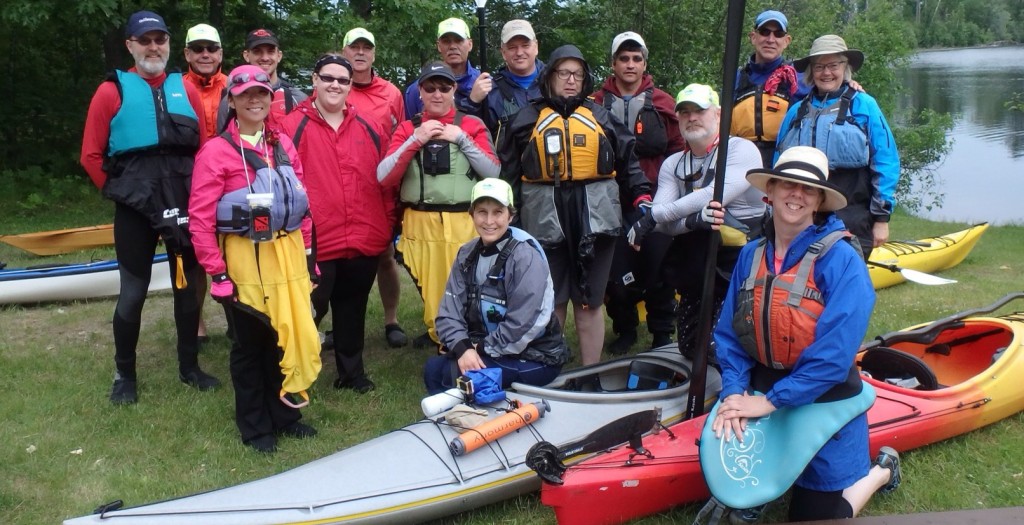 As an American Canoe Association (ACA) Paddle America Club (PAC), Northeast Wisconsin Paddlers (NEWP) relies on the ACA for many support features including instructor certification, insurance, education coursework, and safety policies. In adherence to our bylaws, all members of NEWP must also be members of the ACA. 
Completing your membership involves joining ACA, joining NEWP, and completing an annual liability waiver. There are two ways to do this as outlined below. Necessary links and forms are available in the sidebar to the left.
Questions? Sending us information? Please email [email protected].
Join or Renew via Mail (or in-person at NEWP events)
Download and print the NEWP/ACA Membership Registration Form.

Complete the form.
Make check payable to "NEWP, Inc.".

Download and complete a Waiver for EACH family member.

NEWP will send your ACA membership fee and necessary paperwork to the ACA.

Mail the Registration Form, Check, and Waiver(s) to the address on the NEWP registration form.
You will receive your ACA Membership card in the mail.
I've already renewed this year at $10, when will I have to renew again?
For the $10 you've already paid for your annual membership, you'll get all the club benefits for the 2022 season through 11/30/2022. You'll need to renew at $20 by 12/1/2022.
My renewal falls somewhere between 5/1/2022 and 11/30/2022, will I have to pay twice this year?
No! During this transition period, you'll renew on your 2022 due date like you have in the past, but at the new rate of $20. You'll get club benefits through the remainder of this season as well as all next year's. Your next renewal date will be 12/1/2023.
My friend wants to join this year. How will this affect new members?
New members joining after 5/1/2022 will do so at the new rate of $20/year. Their membership will be valid through 11/30/2022. They'll need to renew by this December.
Moving forward, if a new member decides to join later in the year after our club events have concluded for the season, we'll be offering a grace period. New members joining from October 1 – November 30 will be covered until December 1 of the following year.
I prefer writing a check. Can I still do that?
Absolutely. Links to printable forms are still available in the left-hand column of this page.
Do I still need an ACA membership to be in NEWP?
Yes. As a Paddle America Club, we require current ACA membership. If you're joining or renewing online, you'll need to complete ACA forms and payment through their website and provide us with your membership ID number. Please make sure to designate NEWP as your Paddle America Club affiliate! If you prefer to print forms and mail a check, you can still send us both NEWP and ACA forms and payment for processing.
Are there additional costs?
Some NEWP events may have event specific costs.  In addition, special event fees may be charged by non-NEWP entities operating or sponsoring events that may be promoted by NEWP. Special event fees are not covered under NEWP membership unless otherwise stated.
I have other questions about membership and renewal. Who do I need to ask?
Please send us an email at [email protected] with any questions or concerns about these changes.