Saturday April 22, 2023 - 10:00am to 3:00pm
Who is invited? This event is OPEN TO THE PUBLIC – anybody who wants to attend is welcome!
Where? At The Bar on Lynndale
2435 W Nordale Dr #1820
Appleton, WI 54914
When? 10 AM to 3 PM. 
What? Sure, we're a paddle club, but the gear swap has become popular for non-paddle related outdoor gear, as well. So bring your tents, sleeping bags, and other spare outdoor gear and find it a new home.
Is there a fee? No! Save your cash for buying cool stuff!
Is lunch available? Absolutely! The Bar serves great food and refreshments!
Format? Open and casual – bring your boats and gear inside for sale or swap.
Expectations? This is our 11th paddle gear swap to exchange or purchase gear, learn some skills, share some stories and meet other paddlers! We had over 100 participants in our 2022 event, with a great selection of boats available for swap or purchase. 
As an indoor event, we are "weather-proof!"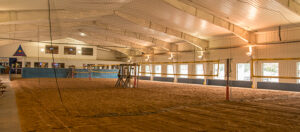 We are returning to The Bar-Lynndale in Appleton which features a huge indoor sand volleyball court and deck area. In addition, The Bar offers great food and refreshments on site!
Same format as in the past – boats and assorted outdoor gear to buy and sell, interesting paddle topics/ presentations to listen to and plenty of time to plan this year's outings with your old (and new) paddle buddies.
Have extra outdoor gear? Need some new stuff? Bring your spare gear, extra boats and wish list! (Not limited to paddle gear – we all enjoy other outdoor sports as well!) We'll provide a space and (some) tables for the gear you wish to sell – you set the price and make the deal! Limited tables are available – if you have a handy folding table, bring it along!
SPECIAL EVENT BENEFIT – TBD
Paddling Presentation Topics
12:00 PM: TBD <topic 2>

1:00 PM: NEWP's 2023 Public Paddle Events and Club Trips. Get the lowdown on our 2023 public paddle events, upcoming classes, club events and other paddling opportunities in Northeast Wisconsin. (Bring your ideas for future events!)
Jeff Mazanec
Sampling of Boats Offered for Sale
One of the thrills of swap meets is not knowing what to expect until you show up! BUT – sometimes it's nice to know what to expect, so if you are hoping to sell a boat or other paddling equipment let us know, and we will display it below.