What: NEWP's 2021 Annual Meeting – open to the public via Zoom.
When: January 30, 2021
3:00 pm Annual Meeting
4:00 pm Feature presentation
Where: Virtual meeting using Zoom:
Meeting ID: 974 9845 7408
Don't have computer audio? One tap mobile access is available at:
+13126266799,,97498457408# US
Or, find your local number: https://zoom.us/u/aFoGZWMJ
Cost: None!
Since the annual meeting will be virtual, we will not be renewing annual memberships in person.  We will provide information on annual renewal, or please see the membership page for details.
NEWP's 2021 annual meeting will for the first (and hopefully, only) time be held virtually on our Zoom meeting platform. As always, we will review our 2020 activity (yes, a short item) and present our plans for 2021 (thankfully, longer). We will conduct our (short) annual business meeting and elect our 2021 board of directors. You'll also hear about our new logo and website, and see how your NEWP membership can get you great deals on paddling gear in our brand new online apparel store.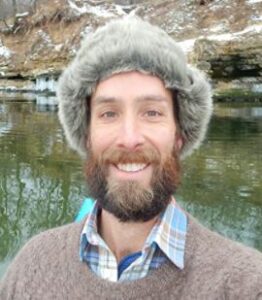 Annual Presentation – Our 2021 feature speaker is Timothy Bauer. Timothy has been paddling around Wisconsin and neighboring states since 2008, with a particularly strong love for the obscure waterways that are hidden in plain sight. In the years since, he has beautifully documented over 250 of those trips covering over 2,200 water-miles for the enjoyment and benefit of paddlers choosing to follow him!
He's published (his first) book, titled Canoeing & Kayaking South Central Wisconsin: 60 Paddling Adventures Within 60 Miles of Madison (available now on Amazon) as a comprehensive guide of all those trips and is working on a second one!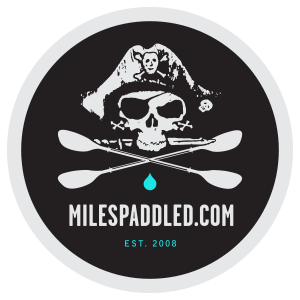 Timothy's presentation is titled "Paddling Palaver with Timothy Bauer." He will discuss the website, MilesPaddled.com, that he's been a part of for 10 years now, as well as the guidebook he published in 2016. As a year-round paddler, he'll also share with us some helpful tips about cold weather paddling. And yes, he will share with us which are some of his favorite rivers to visit in the "normal" season, and those special things that make Wisconsin such a great place to paddle.
Be sure to check out the MilesPaddled.com website, now documenting over 3,400 miles paddled and replete with trip reports, pictures, videos and great advice!
Preregister with the button above to let us know you're coming (virtually).