July 23: Abe Rochlin Park to Fugleberg Park, Oshkosh
Miles: 4-6
Challenges: Distance. Open water. Darkness.
Meet: After 4:30 PM at Abe Rochlin Park. (Shuttle vehicle to 24th Ave. boat landing, if not changed to round trip.) 
Launch: 5:30 PM; Abe Rochlin Park
Land: (Pending – may become an out-and-back round trip to avoid shuttle) 24th Ave boat landing (near Ardy & Ed's).  Restrooms available.
Fee: $15 per adult. Under age 16, free with an adult. Fee covers ACA event insurance, bus and marketing costs. No one is paid; proceeds support NEWP programs and equipment.
SAFETY FIRST

All participants must wear a personal flotation device (PFD or lifejacket) at all times while on the water.
No alcoholic beverages are allowed on the paddle or during lunch stops.
BOAT RENTALS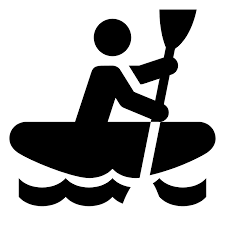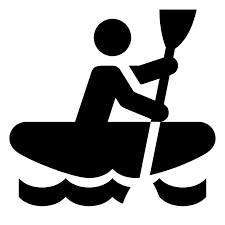 Members of NEWP can arrange to borrow a boat by contacting a member of the Board. Several boat rental businesses operate in the region.
Oshkosh admittedly has been neglected in NEWP's past paddle schedule. In 2021 we are looking forward to an evening paddle that will take us through the bright lights of downtown Oshkosh. YOU MUST HAVE A WHITE LIGHT AVAILABLE TO DISPLAY IN PRESENCE OF MOTORBOAT TRAFFIC. Or this is the chance to light up your boat like a Christmas tree.
We will likely update the route for this paddle trip to be an out-and-back round trip from Abe Rochlin Park, instead of a one-way trip to avoid shuttling. This will nominally increase the total trip mileage, depending on our turn-around point. Stay tuned!
Preregister with the button above to let us know you're coming.
Complete your ACA waiver form in advance to save time at the launch.