Rescheduled for September 25!
September 25: Lutz Park in Appleton to Sunset Park in Kimberly
Miles: 6
Challenges: This is our least challenging paddle.  Short distance and four stops in the locks.
Meet: After 8:30 AM at Lutz Park and shuttle vehicles to Sunset Park.  Take bus back to launch.
Launch: 10:00 AM; Lutz Park, Appleton
Land: Sunset Park, Kimberly
Fee: $15 per adult. Under age 16, free with an adult.  Fee covers ACA event insurance, bus and marketing costs. No one is paid. Any proceeds to the NEWP.
SAFETY FIRST

All participants must wear a personal flotation device (PFD or lifejacket) at all times while on the water.
No alcoholic beverages are allowed on the paddle or during lunch stops.
BOAT RENTALS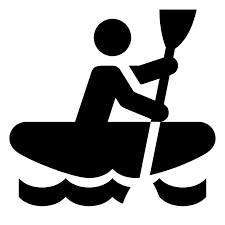 Members of NEWP can arrange to borrow a boat by contacting a member of the Board. Several boat rental businesses operate in the region.
The strong and dangerous currents that made the Fox River's Appleton locks too threatening in August have flowed on out to Lake Michigan seemingly clearing the way for a kayak tour of the four Appleton locks Saturday, Sept. 25. We are expecting the launch to happen at 10 a.m. at Lutz Park. Drop off your boat and gear starting at 8:30 a.m. and shuttle your vehicle to the takeout at Sunset Park in Kimberly.  A school bus waiting there will take you back to the launch site. Save time at the launch by filling out the American Canoe Association ADULT WAIVER FORM or CHILD WAIVER FORM in advance and have the correct amount of cash or a check to pay the event fee of $15 (under age 16 with an adult free).
For those of you who preregistered with the above button – we've "cleared the list" due to the schedule change, so please hit it again if you are planning to join us on September 25.
Complete your ACA waiver form (and/or ACA waiver for minors form) in advance to save time at the launch.